Firstly, go to Auctioneers.
Use the search function on the left-hand side.
Use the dropdown box to set the distance to 100 Miles and type 'Belfast' into the City/Postcode box.
Click the 'magnifying glass' button.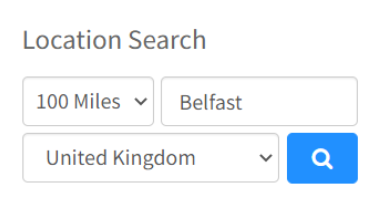 Then use the country filters to select 'United Kingdom'.
You can then see all of the Northern Irish auctioneers.

Note: As with any radius search facility, please double check that the auction house is based in Northern Ireland before you place your bids, as this is not guaranteed.